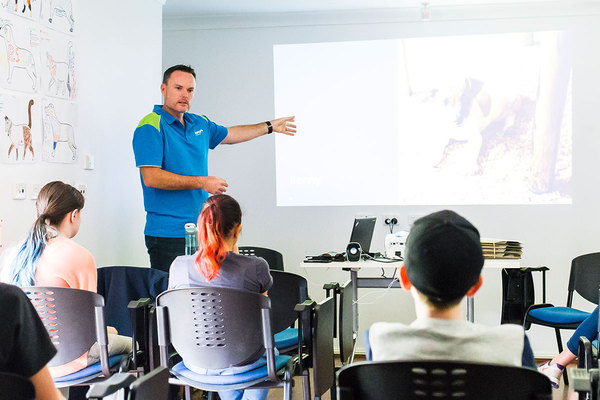 I have had five years of teaching experience in IELTS, but unexpectedly I still felt overwhelmed when I attempted to have my three-year-old twin daughters talk in English. Therefore, I decided to study the courses of TESOL and expected to create a comfortable and efficient English learning environment for my girls.
There are indeed so many good points in the textbook and I have learned a lot about how to teach English to children in an appropriate way. The most impressive point is that correction of language mistakes should not be done while the activity is going on. In the textbook, it says that in free activities we are trying to get the pupils to use the language with a natural flow and fluency is more important than accuracy in this stage. So we are supposed to leave correction until afterwards.
I am totally agree with that. As an IELTS teacher, I have got used to pointing out my senior students' mistakes straightforward. So I used to act in the same way when my girls started to say something in English, which turned out to be ineffective. Now I believe that when kids are working on free oral activities we are trying to get them to say what they want to say, to express themselves and their own personalities.We can note what we think should be corrected and tell the kids afterwards.
Apart from avoiding regularly interrupting the kid when he makes mistakes in speaking, a teacher is preferred to relay the correct answer naturally while the kid express his ideas.For example, when the kid says, "I go to park," the teacher replies "Oh! You want to go to the park!" The kid gets the correct idea without the embarrassment of an overt correction. Instead,it is more like an interaction with the kid. In this way, the kid is more likely to build confidence and show interest in English, which are two essential factors for a kid in the journey of language learning.
In conclusion, when a child makes a grammatical or usage mistake, it is important for a teacher to reply to him or her patiently and gently rather than straightforward, since none of us did not expect to be treated nicely when we made mistakes in childhood.
了解更多课程信息和最新开课信息
美国TESOL 中国总部
AMERICAN TESOL CHINA CENTER
TESOL总部电话:010-83197099
TESOL客服微信:13011180737

TESOL总部官网: www. TESOLGOV.com
TESOL北京总部:www.tesolgov.com.cn
TESOL Online官网:www.tesolonline.com.cn
地址:中国·北京 西城区宣武门海格国际大厦B座605-606
ADDRESS: ROOM B605-606,Hai Ge GUO Ji Da Sha, Xuan Wu Men Wai Street., Beijing .CHINA
企业邮箱:admin@TESOLinchina.com
学员服务邮箱:amy@tesolinchina.com