TESOL Communicative Approach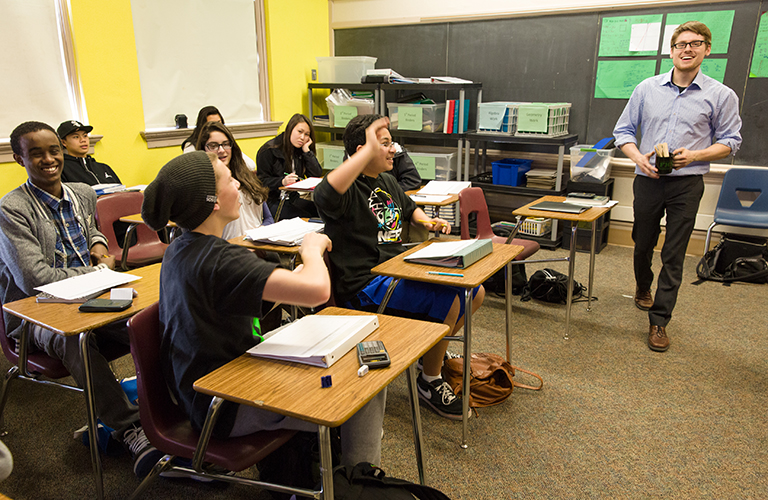 Despite English being taught in the Chinese school system for many years, few Chinese could be considered fluent in English. There are hundreds of millions of people in China studying English, but less than 1% of Mainland Chinese are conversational, according to some estimates.
In English class, we have to use precious time help students communicating in effective way. The TESOL Communicative Approach came into lime light in 1970s when Linguists realized that students may know the linguistic usage but are unable to use the language. It's a teaching approach that highlights the importance of real communication. It became very clear that students should learn to perform certain functions such as inviting, declining, praising etc. in a social context. In this method the teacher's role is to establish situations to promote communication. Students interact a great deal with one another in a given context.
Our understanding of the processes of second language learning has changed considerably in the last 30 years. Earlier views of language learning focused primarily on the mastery of grammatical competence. Language learning was viewed as a process of mechanical habit formation. Good habits are formed by having students produce correct sentences and not through making mistakes. By memorizing dialogs and performing drills, the chances of making mistakes were minimized. Learning was very much seen as under the control of the teacher.
In fact, accuracy is important but doesn't need to be the main goal. A student who communicates more information with a few mistakes is more likely to communicate successfully than one who conveys very little with no mistakes.
The purpose of this communicative method of teaching was to make students speak confidently, apt to a given situation rather than just mastering the language forms.
As the teacher is not the center of instruction anymore, activities in the Communicative Approach usually favor student-student interaction and maximize learners' opportunities to speak. The activities below can be used to provide learners with practice of the language. Here are some activities that can be used in a Communicative Approach lesson:
Role-plays
In role-plays, learners are given an imaginary situation and are asked to perform a different role or act as themselves in a scenario. Role-plays enable learners to imagine themselves in realistic situations before they need to use English in real life. They are also fun and motivating for some learners.
Information-gap activities
Information-gap activities require learners to talk to each other and find out missing information they need to perform a certain task. The information missing might include words, numbers and even drawings. The main point is to get students to talk and work collaboratively to share all information they need.
Jigsaw activities
Jigsaw activities involve learners reading, listening or performing different tasks at the same time and later sharing what they have done with their peers. For example, half of the students can be asked to watch a video on a certain topic and the other half can be asked to watch a different video, with a different viewpoint. After learners watch the videos and complete tasks for comprehension, they are asked to share what they had found out with their peers.
Open-ended discussions and debates
Debates and discussions can be a useful tool for fluency practice. They enable learners to share their own views on topics and use their communicative resource to convey ideas, make points, and agree and disagree with others. Debates are usually engaging and provide a rich resource for teachers to assess their learners' communicative competence. However, preparation for debates should be done thoroughly to help students succeed.
After its advent in the 70s, the Communicative Approach branched out into different approaches and methodologies that aim at helping learners develop their communicative competence and is now a term that encompasses different approaches to teaching and learning.
了解更多课程信息和最新开课信息
美国TESOL 中国总部
AMERICAN TESOL CHINA CENTER
TESOL总部电话:010-83197099
TESOL客服微信:13011180737

TESOL总部官网: www. TESOLGOV.com
TESOL北京总部:www.tesolgov.com.cn
TESOL Online官网:www.tesolonline.com.cn
地址:中国·北京 西城区宣武门海格国际大厦B座605-606
ADDRESS: ROOM B605-606,Hai Ge GUO Ji Da Sha, Xuan Wu Men Wai Street., Beijing .CHINA
企业邮箱:admin@TESOLinchina.com
学员服务邮箱:amy@tesolinchina.com