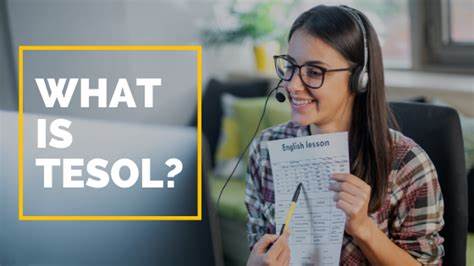 This TESOL course will:
Provide you a thorough introduction into the areas of grammar, phonology and teaching methodologies from an English teacher's perspective
Prepare you with the foundation knowledge you need to confidently TESOL .Give you an insight to what a TESOL course will involve plus the level of commitment this will mean for you
Through watching videos, listening to podcasts, observing lessons and completing reflective tasks you will take the first steps in developing your knowledge and skills in teaching English.
After completing the Starter Course, you can progress to our accredited TESOL qualification – one of the worlds most recognised and in demand TESOL qualifications.
Who is this course for?
For those preparing for TESOL qualification
For teachers who want to improve their knowledge of grammar, phonology and teaching methodologies
For those who want a short introduction to what a TESOL course may involve
Course Content:
This course is divided into four units:
1. Approaches and Methods to Teaching English as a Foreign Language
In this unit we discuss advantages and disadvantages of popular teaching approaches and methods and look at common misconceptions of learning a language.
2. Grammar
In this unit we analyse parts of speech and sentence structure from a learner's perspective, helping you to better anticipate common problems your learners will encounter, and plan effective solutions for your classes.
3. Phonology
In this unit we look at phonology as a tool for your teaching and preparation of lessons, and learn some useful terminology to help us describe sounds.
4. About the TESOL course.
The final unit introduces you to the TESOL qualification which you may be interested in studying after this course.
了解更多课程信息和最新开课信息
美国TESOL 中国总部
AMERICAN TESOL CHINA CENTER
TESOL总部电话:010-83197099
TESOL客服微信:13011180737

TESOL总部官网: www. TESOLGOV.com
TESOL北京总部:www.tesolgov.com.cn
TESOL Online官网:www.tesolonline.com.cn
地址:中国·北京 西城区宣武门海格国际大厦B座605-606
ADDRESS: ROOM B605-606,Hai Ge GUO Ji Da Sha, Xuan Wu Men Wai Street., Beijing .CHINA
企业邮箱:admin@TESOLinchina.com
学员服务邮箱:amy@tesolinchina.com