What is the goal of TESOL?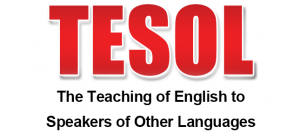 TESOL is always working to improve English language teaching worldwide, and the creation of teaching and learning standards is an integral part of that goal. TESOL standards and best practices initiatives respond to a very real need of English language teachers, and comprise projects in various states of completion.
The TESOL Technology Standards are applicable in a wide range of contexts: foreign language, second language, child, teen, adult, higher education, vocational education, language for specific purposes, and fully online programs; and in settings with low, medium, or high resources and access to communication technologies. Students, teachers, teacher educators, administrators, and researchers will find this an easy guide through the technology standards and how they can be applied in the varied contexts in which language instruction occurs. The book is organized around two strands of standards: Technology Standards for Language Learners and Technology Standards for Language Teachers. Useful supplemental material included for the reader are a comparison of the TESOL Technology Standards with other technology-focused standards, extensive reference lists, a glossary, and an index.
Even practitioners with little access to technology resources can apply the standards in their contexts, while those with a great deal of access to technology are encouraged to do as much as their resources will allow. Vignettes provide detail-specific resources, and attempt to offer free and open-source technology alternatives where possible, and in some instances they suggest technology for the physically disabled. Although the vignettes tend to focus on English language learning and teaching, the technology standards can be applied to languages other than English.
了解更多课程信息和最新开课信息
美国TESOL 中国认证管理中心(美国TESOL 中国总部)
AMERICAN TESOL CHINA MANAGEMENT CENTER
TESOL总部电话:010-83197099
TESOL客服微信:13011180737

TESOL总部官网: www. TESOLGOV.com
TEFL总部官网:www.TEFLinChina.com
地址:中国·北京 西城区宣武门海格国际大厦B座605-606
ADDRESS: ROOM B605-606,Hai Ge GUO Ji Da Sha, Xuan Wu Men Wai Street., Beijing .CHINA
企业邮箱:admin@TESOLinchina.com
学员服务邮箱:amy@tesolinchina.com